Yiğitoğlu to Launch Hot-melt Adhesives Products
İstanbul, 07 December /2020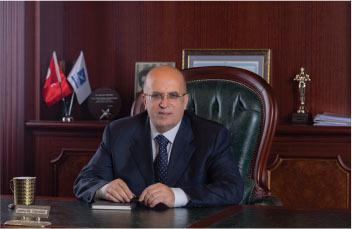 CEO Emrullah YİĞİTOĞLU
Yiğitoğlu A.Ş., the Turkish Chemical Corporation announces its future global growth strategy with a newly designed diversity program by adding a fully owned production facility to its Turkish based Çorlu Plant for the manufacturing of Hot-melt adhesives.
"We trade the world's best raw materials from global leading manufacturers and we are now adding on our brand to prepare the future for our Corporation," said Emrullah Yiğitoğlu, Chairman of the Board.
Marketed under "myAdhesive" the Chemical Company will engage in the Hygienic, Packaging & Labelling and Mattresses industry sectors with a newly formulated range of Hot-melt adhesives.
Our distribution hubs, laboratories, representative office in Shanghai as well as our e-commerce trading platform, which is currently under development will bring the Corporation closer and faster to their partners around the globe.
"More than 60 years of history have given us the recognition and reliability needed to shape the future and add a new dimension on to our product portfolio," said Emrullah Yiğitoğlu.
The multi-million US-Dollar investment marks only the beginning of a new era the Corporation is ready to embark on.
Contact: Av. Dila Yiğitoğlu
E-mail: dila.yigitoglu@yigitoglu.com.tr.
Yiğitoğlu Kimya Anonim Şirketi
Nispetiye Mah. Başlık Sok. MM Plaza No:3 Kat:5 A-B Blok
Etiler-Beşiktaş/İstanbul T. +90 (212) 371 48 00 F. +90 (212) 282 81 49
Yenikap V.D: 9800504200 Ticaret Sicil No: 276080